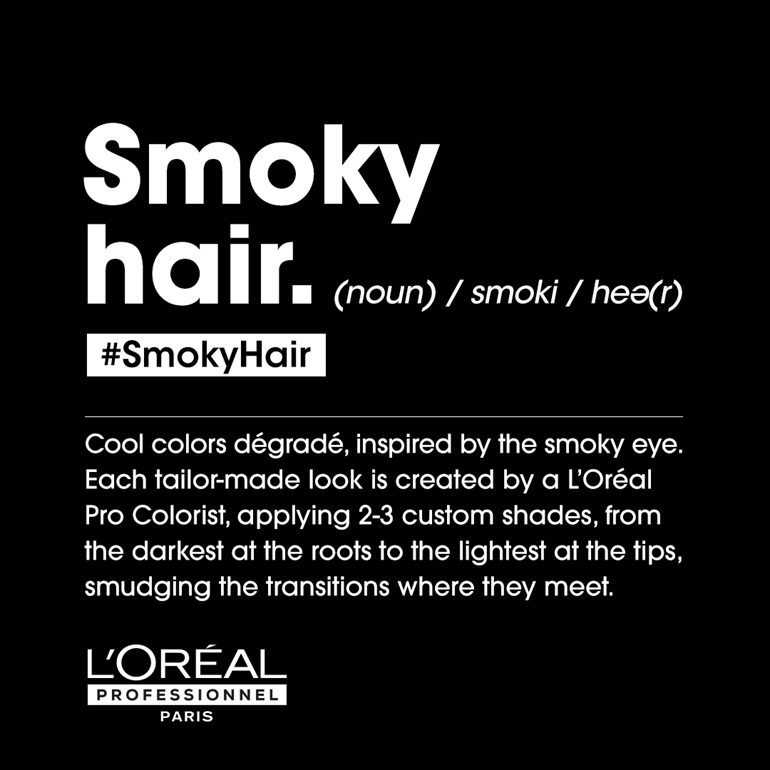 ... lies in the contrast between an opaque deep root color & a gradual evolution to more transparent & brighter ends.
From makeup to haircolor, the smoky technique consists of creating a seamless cool colors dégradé, from roots to lengths, using 3 harmonious shades.
A subtle and neutralized look, only a pro can master.